Overall web seo service in Ho Chi Minh City【SEO Overall】 deployed by SEO Agency Fame Media helps the website not only a few keywords to TOP but the number of hundreds, thousands of keywords. 
Overall Seo Service Agency for lawyers, startups, law firms, website, shopify, travell, spa, real estate investors, 
Ho Chi Minh City SEO service with Overall seo service package  is very popular by many companies because the number of keywords on the TOP is diverse and distributed at different buying stages: Know – Interested – Rate – Buy – After when buying. Therefore, the number of potential customers will be very large.
Low-cost, professional and reputable seo service in Ho Chi Minh City, trusted by 100+ companies in Ho Chi Minh City, helps ❤️Grow the brand
Maybe you like: https://famemedia.vn/seo-consultant/ 
The overall keyword seo service with organic seo method  is the most natural way to bring the web to the Top Google group of keywords, without fear of any Google algorithm.
Fame Media – Ho Chi Minh City SEO Company provides keyword seo services, search optimization services, web seo services, professional seo services in districts in Ho Chi Minh City, Ho Chi Minh City. Contact now Fame Media Ho Chi Minh City overall SEO service【Call: 0938-909-901】 to receive advice and overall quotation in Ho Chi Minh City, HCMC
Adress: 38/3/1 Tran Van Muoi, Xuan Thoi Thuong, Hoc Mon
Phone: +84938 909 901
Website: FameMedia.vn
Email: Danh@famemedia.vn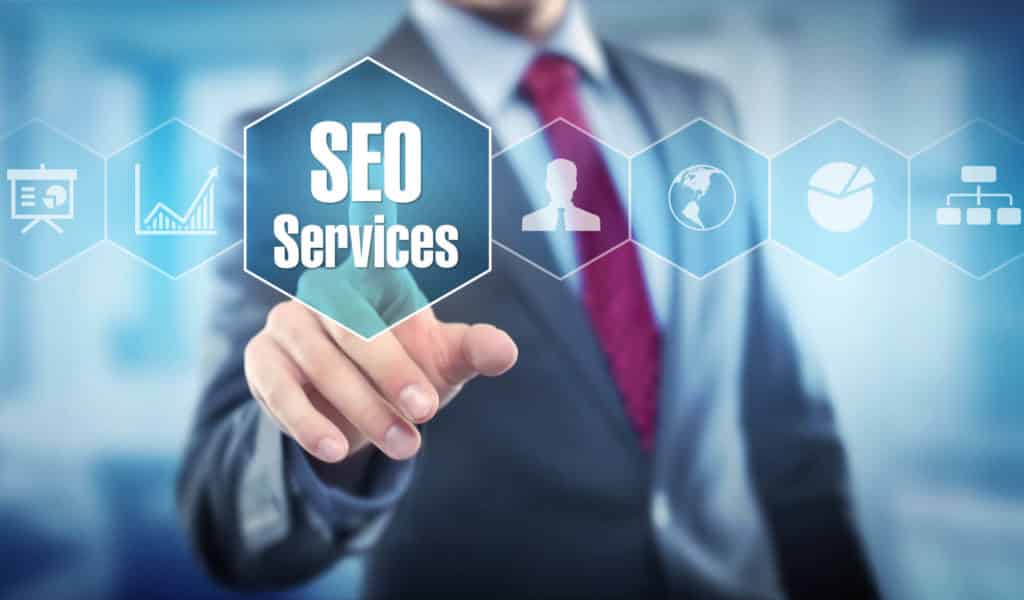 Virtually all industries prefer to use an overall seo service , which in addition to bringing in traffic, but also delivering brand equity.
SEO (Search Engine Optimization) simply understands that when customers search for keywords related to products / services, the website of the business is displayed on Google. The specialized term is search engine optimization.
SEE More: Professional Real Estate SEO Services
SEO service optimization for overall website keyword search in Ho Chi Minh City is a service that not only helps you increase revenue but also develops your brand in the most comprehensive way.
It's time to think about hiring SEO services – getting your website to the top of Google naturally, reaching more customers than paying them when they click on your website. In which the overall SEO method is the method of bringing hundreds and thousands of your keywords to the top with extremely cheap prices from 10 million – 15 million / month. Only available at Fame Media
What is overall SEO service?
The overall SEO service will help you to optimize the website structure (HTML code, CSS or JavaScript, etc.) and optimize the content to help you attract more visitors. Thereby increasing the ranking in search results on Google (because the Vietnamese market currently has up to 90% of Google users). 
The overall SEO service in Ho Chi Minh City not only put a few keywords but this SEO service also put hundreds, even thousands of keywords on TOP Google. 
These keywords are keywords that your product or service is for and grows. Ho Chi Minh City's overall SEO service helps businesses reach customers most comprehensively.
The overall SEO method using the website's Onpage optimization technique is mainly: quality content for the website, using the power of social networks, optimizing user interaction (creating conditions for customers to access the website. ), optimize website speed and use referral methods from other reputable websites to increase reach of target customers.
Benefits of SEO services overall in Ho Chi Minh City
Ho Chi Minh City overall seo service helps to maximize brand coverage
Not only do customers search for a certain keyword, but customers search for a lot of different keywords depending on each stage of purchase and each specific item. So, Overall SEO Service helps no matter what keywords the customer searches for, the website of the business will be on the TOP.
This helps customers to recognize and see the brand whenever needed, helping to increase brand value to customers.
Ho Chi Minh City overall seo service helps customer growth
The more searchers visit the Website, the more people are interested in it.
So, when implementing SEO Services for overall website optimization, Fame Media seo service will help your company increase customers as soon as keywords are on TOP Google.
In addition, with additional services such as running Re-marketing or Google Ads, Facebook Ads, seo Fame Media service also helps advertisers reach all users who have visited the website of the business. 
This means that regardless of whether the user visiting the Website makes a purchase or not, after logging out of the Website, the business can also advertise and remarket by banner on Youtube, newspapers or any Blog in the stream. . Hundreds of thousands of websites belong to Google's affiliate network around the world.
More effective in marketing activities overall seo service implementation in HCMC
Website on TOP Google as a maximum support channel for the remaining channels even if you do not have an effective marketing channel.
For example, if you have a very strong Facebook channel and many customers buy on Facebook, there will still be a higher number of customers searching for that product on Google, and when customers search without seeing you. . They may think differently about your strength and reputation.
The overall seo service overall in Ho Chi Minh City helps you reduce the cost of advertising
SEO Website is a service that helps you appear on Google without paying fees to Google like Google Ads. Of course, you still have to pay a certain amount for overall SEO Services, but after getting to the TOP, you only have to pay a very small SEO maintenance fee compared to the cost you pay for Google Ads monthly. General SEO services in Ho Chi Minh City Fame Media professionally
The reputable professional website seo companies today all have in common, which is the overall website seo for businesses, companies that are doing business online.
Because the overall SEO approach in Ho Chi Minh City is extremely useful, bringing high value to businesses at the cheapest cost. Instead of wasting your time, put short keywords (eg SEO services) on Google's TOP, however short keywords usually don't have better conversion rates than long ones.
Eg. Customers looking for "professional SEO service, cheap price hcm" will have a need to do SEO keyword search "SEO service". So overall SEO is to bring all the long keywords, high conversion rates to the top, capture the market and then put the short keyword to the top. As a result, your keyword results will consistently top out.
Fame Media is an SEO Agency that focuses on consulting and implementing SEO Services in Vietnam, which focuses on 3 big cities: Hanoi – Da Nang – Ho Chi Minh.
SEO Fame Media is currently the leading SEO service provider in Vietnam with the strength of marketing – communication human resources, with 10 years of experience with Google channel and a dynamic team who are passionate to explore. and find new solutions.
Fame Media's overall SEO service has performed SEO services for hundreds of customers and is committed to a 100% success rate in implemented projects, always with clear compensation terms for customers if they do not meet the expectations. wait.
Fame Media's overall SEO service is not only good in terms of SEO standards according to Google indicators, but most importantly, SEO Branding method of SEO Fame Media always focuses on building content that brings real value to customer. .
Once a customer accesses the Website, it is very important to increase the rate of information leaving, contacting consultants or buying products. SEO Fame Media  will optimize the sales content, the right images, the necessary functions to increase the customer experience and purchase rate.
Method of SEO Fame Media to deploy SEO Services in Ho Chi Minh City
Research the market when implementing overall SEO services in Ho Chi Minh City
Depending on the scope of the business market, SEO Fame Media can advise on suitable SEO solutions. For example, if the business has a market in a region or the country, the scope of SEO and the implementation of SEO will be different.
Understand products when implementing overall SEO services in Ho Chi Minh City
SEO Branding is an SEO method that takes the brand of the business as the foundation, so SEO Fame Media will first learn about the products of the business to have an accurate, detailed SEO plan.
Understand customers when implementing overall SEO services in Ho Chi Minh City
From market and product information, SEO Fame Media will go one step further to get to know the customer to discover what a customer Insight is.
Consumers want to seek information at the identification, evaluation, purchase, and post-purchase stages.
The more you understand the customer, the easier it is for SEO Fame Media to build an SEO plan and help businesses build a website in a customer-focused direction. Meanwhile, the Website not only reached the TOP but also helped increase the number of customers.
Keyword research when implementing overall SEO services in Ho Chi Minh City
After understanding customers, SEO Fame Media will analyze the needs of customers searching for specific information into different keywords.
SEO Fame Media will continue to provide businesses with important metrics such as each keyword searched, how the trend of each keyword in the past and the future will come, the search scope will be focused. What city.
This is a great help for businesses not only in SEO projects but also for better business decisions.
Research on competitors when implementing overall SEO Services in Ho Chi Minh City
The front page of Google only shows up to 10 results, so when you want to get to TOP 1, it means pushing your opponent in TOP 1 down to TOP 2 or lower. Therefore, in the Overall SEO Service in Ho Chi Minh City , SEO Fame Media will carefully study the opponent to know the strengths and weaknesses of the competitor and compared to the Website of the Enterprise to have an SEO strategy to shorten the time. . and cost savings for businesses.
Make an SEO master plan
This is the step that SEO Fame Media will summarize the research and research above plus the development of specific project implementation plans, specific work timeline to ensure the project is implemented in a scientific way. The right way to bring success to the overall SEO project.
Building Onpage for Website needs overall SEO
Onpage is a term in SEO used to refer to the content, form on the website (interface, content, speed). SEO Fame Media has a branding mindset that helps to increase awareness and gain popularity. Google will select among thousands and thousands of different websites to find the best that is ranked TOP 1 to 10 on Google, so all Onpage related things are optimized by SEO Fame Media .
Building SEO standard content for the Website when Fame Media deploys an overall SEO service 
SEO Fame Media realized, there are many websites making 2 mistakes in building SEO standard content.
The first is that too many worthless articles do not come from the user's need of searching for information and are not related to the services and products of the business. Not to mention most of these content articles are copied and edited for reposting on the Website. SEO Fame Media calls for but this content post is all the junk that needs cleaning up to clean up and clear the Website.
The second is that the articles of these articles are completely non-standard SEO as many people think. Stuffing keywords in articles without respect for the content and readers, rambling the weight of the article, confusing keyword allocation for Google in the crawling process.
SEO The branding mindset of SEO Fame Media helps businesses build quality content systems with 3 pillars:
Content for the landing page

Content that solves customer problems related to the product

Content that addresses diverse information searching needs of customers
Build an extensive social network system
The way Google ranks Website increasingly shows the importance of Social, Google wants your Website not just a Website but it must be a brand, a specific entity that exists outside.
Google also attaches great importance to businesses with large communities, wide networks and everywhere on the Internet, so the Soical system is very important, so this is a part of SEO Fame Media's job in implementing SEO Services. HCM City .
Develop a powerful offpage SEO system
Offpage SEO is the group of SEO when it comes to optimizing for work outside the Website. In other words, when the business has a good Website, SEO Fame Media will bring the Website to "promote" in the outside environment.
This helps your website to be known by many people, increase the reputation and rank of the website on Google.
Overall SEO service implementation steps
The overall seo service at seo companies will be as follows:
– Step 1: Perform an SEO test to assess the current state of the website and analyze 10 competitive issues (7 days) and analyze markets, customers, short-term and long-term online marketing planning, measurement methods, choose effective measurement methods.
– Step 2: Strategy to push Google Adwords ads on keywords analyzed with good conversion rates, or keywords customers require, or run additional keywords to bring customer results to the top. overall SEO service time (3 to 6 months for results on average).
– Step 3: On-page SEO strategy, white-hat SEO, keyword SEO gradually replaces adwords, implementing overall Seo, can deploy other channels such as Social media marketing, Viral marketing … as required.
– Step 4: Integrate CRM (customer service automation tool) and campaign measurement tools such as website traffic, customer data, transaction count, monthly ROI report.
Quotation of overall SEO services in Ho Chi Minh City
SEO Fame Media provides the basic SEO quotation below, this is a demo quote for you to understand briefly. SEO Fame Media offers a detailed SEO plan with a quote for you when you register here or contact Sale.
Basic seo package overall: 56,000,000VND
Table prices overall Google seo services Basic package in HCMC including
✅Seo onpage service in Ho Chi Minh City Optimizing speed, website structure, content
✅Seo offpage service in HCMC Deploying social backlink, Blog, web 2.0
✅ Number of keywords⭐10-60
✅Traffic comes in from  seo⭐ <= 1,500 service
Seo service commitment time⭐5 Months
✅Seo service is committed to ranking ⭐Top 5-7
Standard seo package overall: 66,000,000VND
Seo services price list Overall TpHCM Standard package includes
✅Seo onpage service in Ho Chi Minh City Optimizing speed, website structure, content
✅ Offpage seo service ⭐ Deploying social backlink, Blog, web 2.0
✅ Number of keywords ⭐61-110
✅Traffic brings translation word seo service ⭐ 2,500
✅Seo service commitment time ⭐7 Months
✅Seo service commitment rank ⭐Top 5-7


Premium seo package overall: 96,000,000VND
The overall price list of seo services includes
✅Dich onpage seo services in Ho Chi Minh⭐Toi speed optimization, website structure, content
✅Dich public service backlink seo social offpage⭐Trien, Blog, Web 2.0
✅ Number from khoa⭐110-300
✅Traffic comes in from seo⭐ <= 4,000 service
Seo service commitment time⭐11 Months
✅Seo service is committed to ranking ⭐Top 5-7
The overall SEO service process in Ho Chi Minh City
Below is the overall SEO Services implementation process of SEO Fame Media , customers can grasp to perform SEO Services quickly and effectively.
Step 1: Receive a request for an SEO consulting service
Step 2: Work with the client to understand.
Step 3: Preliminary SEO planning
Step 4: Presenting the project SEO plan
Step 5: Signing an SEO Service Contract
Step 6: Deploy an SEO project
Step 7: Liquidate your SEO service contract
Step 8: Maintain SEO rankings
Consider when choosing an overall seo service in Ho Chi Minh City
The online market is very bustling, there are many businesses and organizations providing overall seo services with popular names such as: we are proud to be the most professional seo service in Ho Chi Minh City, we are a complete SEO unit the cheapest package in the Gulf of Tonkin. 
Should you trust such website seo companies? Can you believe it or not? But if you look at their abilities. Ask them to show you the projects they pushed TOP. What is keyword rankings? What is the field?
Even if you choose to use Fame Media's overall seo services, we also recommend a similar analysis for a more objective and accurate view. But when you come to Fame Media you are completely assured. We will always commit to SEO keywords to the top according to your needs.
It's risky if you choose the wrong seo unit, if some SEO unit using black hat SEO methods can get your site on Google Island (can go far to relax – never to top google ), or maybe the testament to an unlucky person in their black hat SEO campaign (SEO uses Google's white hat SEO tactic) that the unit needs to test first. Here are some points for you to refer to, hopefully will help you make the right choice!
Be a really smart customer! So, let's find out what SEO is, what is white hat SEO is black hat, how seo work is done, how the seo process is done in front of an SEO company. It might take a long time, but you should.
When do you need total SEO service Fame Media?
During the contact with the customer, in the following cases the customer will automatically come to us!
– Website is multi-domain and wants to get Google search results.
Business owners selling high-margin products and wanting to increase their sales (or transfer) online
– Or your website is regularly updated. For example news sites, portal pages …
– Your business has offline strengths and wants to dominate the niche of its own business.
– Build strong and spread brand name on the Internet
LET THE PROJECT YOU NEED SEO, OUR EXPERTS WILL ANALYSIS – REVIEW – GET THE BEST SEO STRATEGY AND COSTS FOR YOU. HELP YOUR SITE UP TO THE TOP GOOGLE FAST.